At Thembelihle, we strive to be excellent in all areas of education by:
---
Providing for the development of each child's spiritual, academic, cultural, sporting and social skills.

Motivating each child to reach their full potential.

Achieving an academic standard of value.

Ensuring teaching principles are based on respect for human dignity, the achievement of equality, the advancement of human rights and unconditional acceptance.

Radiating a caring attitude toward all learners and focusing on the needs of the individual learner.

Striving toward the participation, support and full involvement of each family.
---
We are busy with the development of an overall learning assessment tool which will assist our educators with results of our children, not only while they are at Thembelihle but in high school too. For now, the progress of our children, past and present, speaks volumes.
We are extremely proud of the fact that 98% of our past pupils have not dropped out of high-school, compared to only 65% of pupils at government schools.
---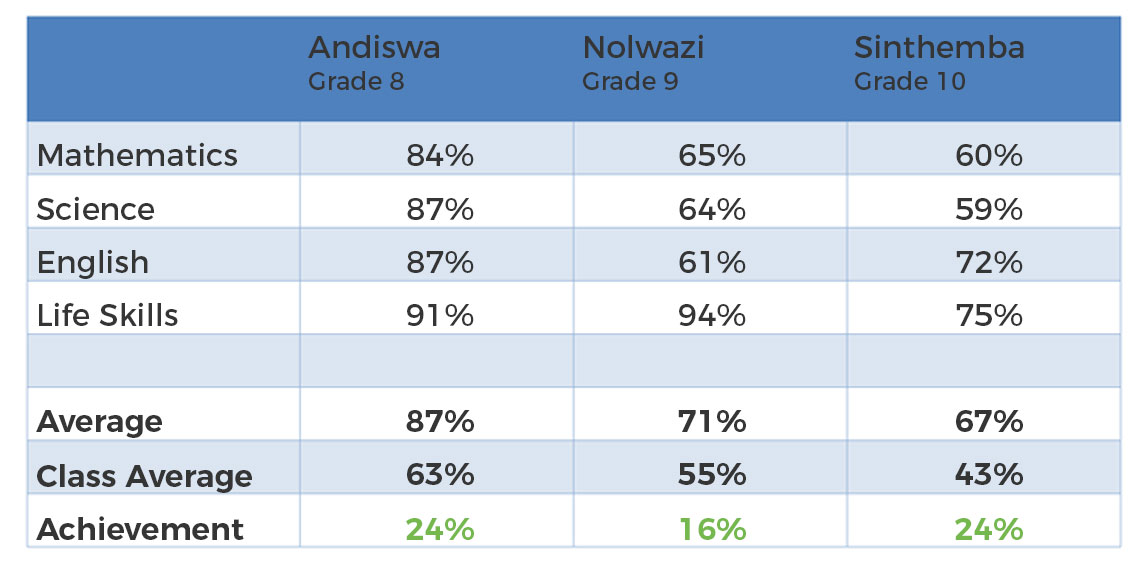 ---
Noluthando
At the age of 8, amidst hundreds of children waiting for a weekly food parcel Noluthando was noticed as she was shunned by the other children as she was severely cross eyed. Our staff immediately assisted her by taking her to see an ophthalmic surgeon who performed life-changing surgery to her eyes. She is now in grade 6 despite only having been in school for 3 years and is excelling not only academically but in all spheres of her life. In the last 2 years she has increased both her Maths and English marks by over 30% and is achieving above the grade average.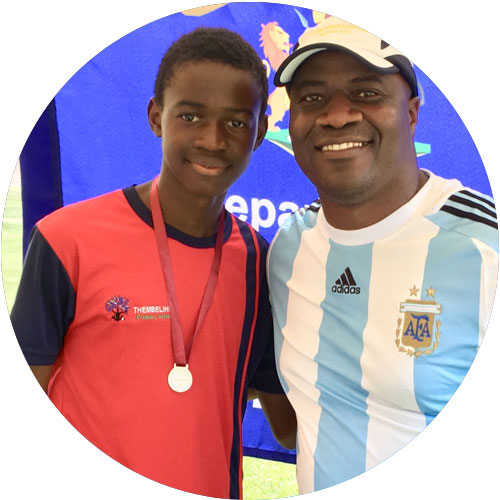 JoJo
Jojo came to South Africa from the DRC with his parents as refugees seeking a better life. Jojo is shy and reserved but extremely ambitious and conscientious in his studies where his academic achievements are highly commendable. When provided with the opportunity to run at the Thembelihle sports day he showed great promise that was noticed and encouraged by his teacher and sports coach. Despite running bare foot, he broke the provincial records for the 100 and 200 meters earning his provincial colours in athletics and was awarded the Best Sportsman Accolade in Kwa-Zulu Natal. He has subsequently participated in a National athletics event.He will be moving onto a prestigious high school with a full scholarship in 2019.